Two posts in one day! I know, I know. Think of it as a Halloween treat!
This is just a quick post to show you what I have on my nails today, right at this very moment!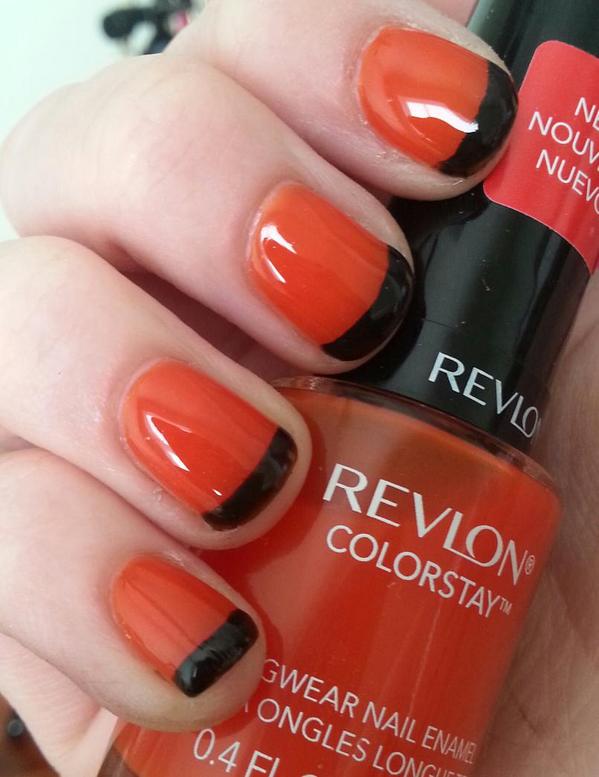 Ta-daaaa! I opted to keep it simple this year and just go for a funky french. If I could rock some nail art, I sure as heck would, but as you might have seen by my
last post
, it's not exactly my forte. This mani was so simple! Two coats of Revlon Colorstay in Sunburst, a stripe of Sally Hansen Hard as Nails Xtreme Wear in Black Out, and then a coat of Seche Vite. Hope you all like it!
xo